Does my house need foundations?
In large project, soil investigations are required. A geotechnical company will do a series of tests on your land, take samples and draw conclusions in their lab. The latter will help in determining the soil strength and the foundation type needed.
If you are building a small house of 2 floors, the soil investigation might cost as much as half the foundation amount. That is why, the engineer will do a conservative estimation of the soil strength, and design the foundation based on it.
There are multiple types of concrete foundations, the most common are:
Strip foundations
Raft foundations
Isolated footings
Which foundation is right for you?
For small houses, a raft foundation would translate into a 20 to 30cm solid concrete slab that is cast directly on the soil. It needs minimum wood forms and labor.
What we recommend is a strip foundation system. While it needs more labor and formwork than the raft foundation, it uses up less material like concrete and steel. That's because we will be concentrating the concrete volume where is needed, and not spreading it evenly on all the surface.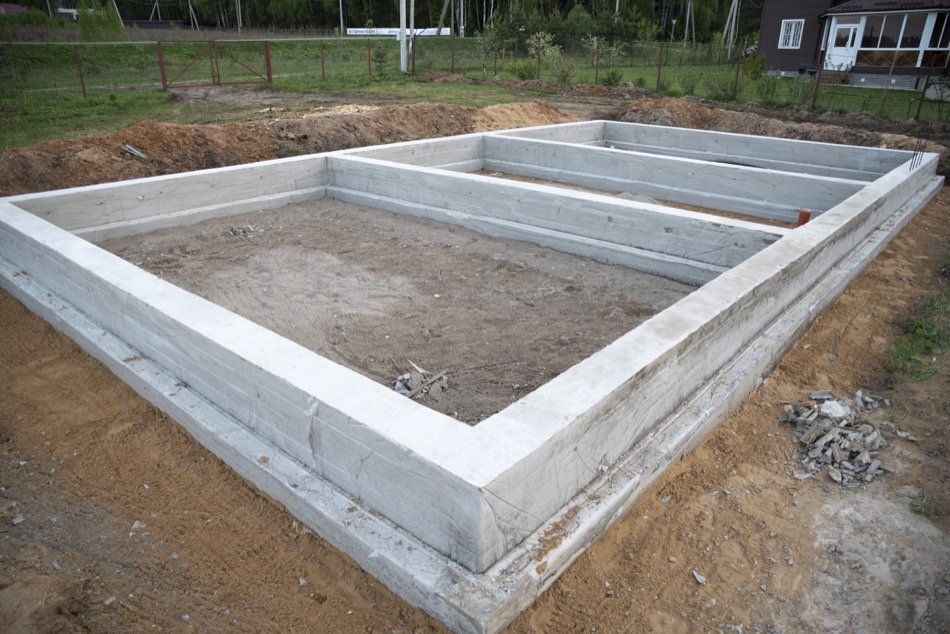 With the Mega Prefab foundation system, you get the most important feature that exits: a ventilated cavity. The space between the soil and the house floor is kept naturally ventilated preventing moisture accumulation. You will not need to worry about high humidity inside your house that will crack your plaster, ruin the paint and increase the chance of bacterial proliferation.
To create this cavity, we install concrete foundations pads that are included in our prices. The pads will elevate the concrete box around 40 cm from the strip foundations, creating a ventilated cavity of around 80cm between the house and the natural soil.
Follow the link to watch a house being installed on our foundation system: